This post may contain affiliate links, which means I'll receive a commission if you purchase through my links, at no extra cost to you. Please read full disclosure for more information.
50 Great Housewarming Gift Ideas
Choosing the perfect housewarming gift for a new homeowner doesn't need to be complicated or stressful. Start with what you know about the gift recipient. Are they more traditional or modern? Do they enjoy cooking, gardening, spoiling their pet, a relaxing home spa experience, entertaining guests, or anything else unique? Use what you know. Then, choose something that fits their personality and style. Be sure to include a simple heart-felt card to pair with their perfect gift
My favourite gifts are always the ones I wouldn't have splurged on for myself, but once I have it, I can't imagine life without it. 
To make your life easier, we've compiled 50 great housewarming gift ideas across a range of prices and taste preferences. You don't need to spend a fortune to help make your friend or family member's house feel more like a home.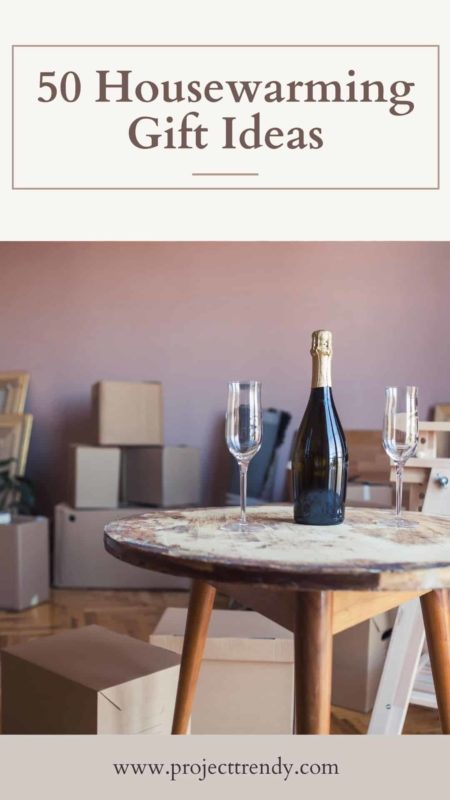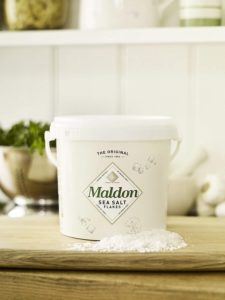 1.  Iconic Flaky Sea Salt
Maldon Sea Salt by Maldon
This famous salt from Maldon, England is the easiest way to elevate any dish. Pair the flaky, gourmet salt with a beautiful jar or container, like the one below, to complete the gift.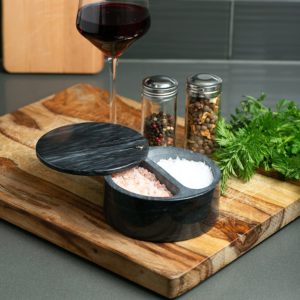 2.  Marble Herb Container
Dual Compartment Box by RSVP International
This beautiful container is built for dual salts, but can house anything you'd like. Pair it with the Maldon Sea Salt above, or gift it by itself, to add a simple touch of beauty to someone's kitchen.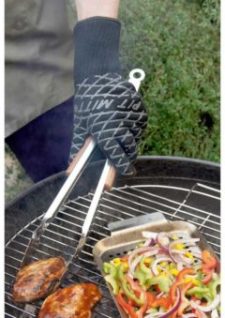 3.  The Perfect Grill Mitt
Pit Mitt Glove by Charcoal Companion
Any grill master, or aspiring grill master, will be happy to receive this mitt made specifically for barbecuing. Made with military technology, it withstands heat up to 475 degrees and at 13" in length, it protects the wrist and lower arm. It never hurts to have an extra mitt for the pit.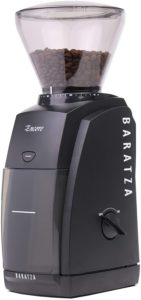 4.  Coffee Grinder
Encore Conical Burr Grinder by Baratza
The best coffee and espresso starts with perfectly sized, freshly ground beans. You cannot go wrong with this coffee grinder by Baratza, which includes 40 different grind settings. Amateur baristas, rejoice!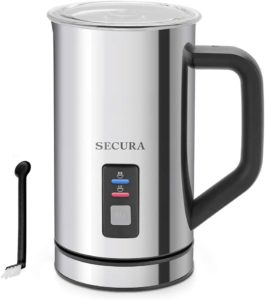 5.  Milk Frother & Steamer
Milk Frother by Secura
The best coffee and espresso starts with perfectly sized, freshly ground beans. You cannot go wrong with this coffee grinder by Baratza, which includes 40 different grind settings. Amateur baristas, rejoice!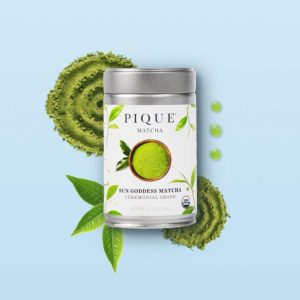 6.  Ceremonial Grade Matcha Tea
Sun Goddess Matcha Tea Tin by Pique
This matcha is so popular that it often sells out – be sure to sign up to be notified when it is back in stock! It blends without clumping in hot or cold water, can be consumed throughout the day as a natural source of energy and immunity support, and will pair perfectly with the frother listed above for an at-home matcha latte.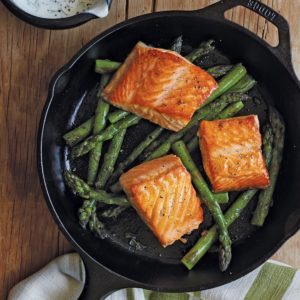 7.  Cast Iron Skillet
Large Preseasoned Cast Iron Skillet by Lodge
This matcha is so popular that it often sells out – be sure to sign up to be notified when it is back in stock! It blends without clumping in hot or cold water, can be consumed throughout the day as a natural source of energy and immunity support, and will pair perfectly with the frother listed above for an at-home matcha latte.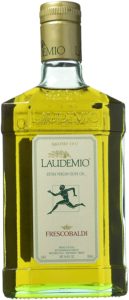 8.  High-End Extra Virgin Olive Oil
Frescobaldi Laudemio Extra Virgin Olive Oil by Marchesi De Frescobaldi
Elevate your salads, seafood, or balsamic/olive oil combo for dipping your bread with this oil that has award-winning chef approval, according to the New York Magazine. Think about pairing it with a unique vinegar for a winning combination. You could also include a beautiful serving dish to complete the gift.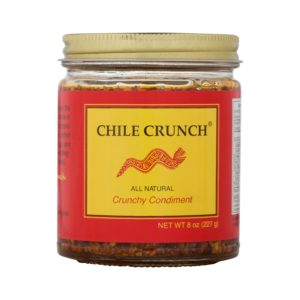 9.  The Perfect Condiment
All-Natural Spicy Crunchy Condiment by Chile Crunch 
This condiment has a cult-like following from those who enjoy a little heat. It isn't meant to burn, but to add a crunch with some spice to any dish. With one taste, they'll be hooked. It's perfect on scrambled eggs, sandwiches, protein, vegetables and anything else you can imagine.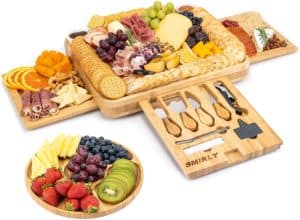 10.  Charcuterie Board & Knife Set
Cheese Board & Knife Set by Smirly
Pair this gift with a couple of your favorite meats and cheeses from your local butcher shop. You could also include a nice fig jam, some fresh fruit, or a local honeycomb.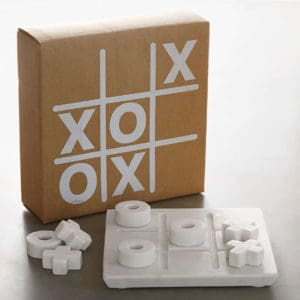 11.  A Beautiful Tic-Tac-Toe Game Set
Marble Tic-Tac-Toe Game Set by Crate & Barrel
Both functional and great to display, this marble game set is a fun addition to any coffee table or book shelf. It is also family friendly, so it will get a lot of use in any home and will add to any entertainers arsenal.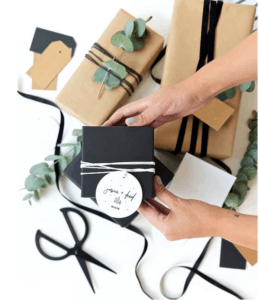 12.  A Personalized Ornament
Customized Porcelain Ceramic Christmas Ornament by The Cotton and Canvas Co, Etsy
Choose an ornament that fits your recipient's personal style. Whether it be this shop an Etsy or a different vendor, a personalized ornament is a simple way to add some personalization and elegance to their holiday season every year.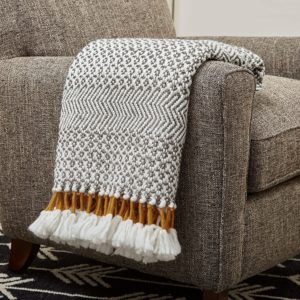 13.  Throw Blanket
Modern Hand-Woven Fringe Throw Blanket by Rivet
It never hurts to have an extra throw blanket for a guest bedroom, living room, or an outdoor living space. This one comes in a few different color options, is nice and large, and will be a cozy edition to anyone's space.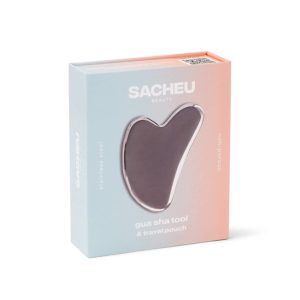 14.  A Facial Tool
Stainless Steel Gua Sha Tool by Sacheu
If you haven't tried an at-home gua sha treatment yet, now is the time! This Traditional Chinese Medicine (TCM) practice is known to release stagnation in the face, relax the body and mind, and many claim that it reduces puffiness and their "double chin" over time. You can perform the gua sha ritual on yourself or a partner, and it is a great way to end each day. Pair it with your favorite face oil or an ice rolling tool to complete the gift.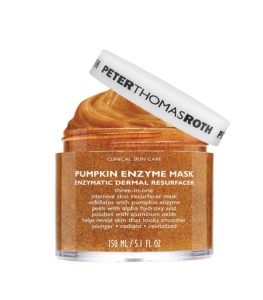 15.  A Facial Mask
Pumpkin Enzyme Mask, Dermal Resurfacer by Peter Thomas Roth
Nothing completes the home spa experience like a good facial mask. This 3-in-1 product resurfaces and exfoliates the skin, peels with alpha hydroxy acid and polishes with aluminum oxide. The results are a smoother, younger and more radiant face. This can be used a couple of times a week and makes for a great guest or master bathroom addition. Happy scrubbing!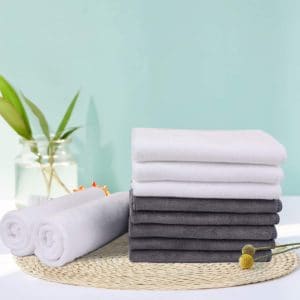 16.  A Soft Face Towels
Microfiber Facial Cloths by Sinland
These microfiber towels are the softest towels you never knew you needed. They are made for drying off a freshly washed face.  This small luxury is sure to make the gift recipient's day, making it easy to always have a clean towel for their clean face. Pair this with the facial mask or gua sha tool above, or any fancy face wash, for a perfect combination at-home-spa style gift.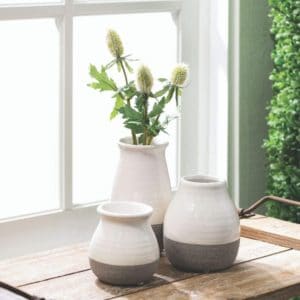 17.  A Set of Vases
3 Small Ceramic Vases by Sullivans
An extra vase for holding a freshly cut bloom, or just to display on a book shelf or coffee table, is always welcome in a new space. This set of 3 comes in a few different colour schemes to match your recipient's taste. Pair the vases with some fresh flowers to complete the gift.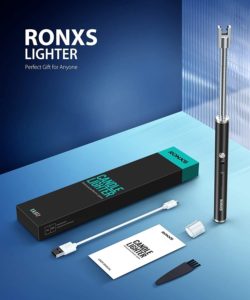 18.  Electric, Chargeable Lighter
Candle & Camping Lighter by Ronxs
The flame will never go out on this lighter, as it is charges via USB. Perfect for camping or anyone who loves candles. Pair this gift with your favourite candle – see below for a delicious-smelling option.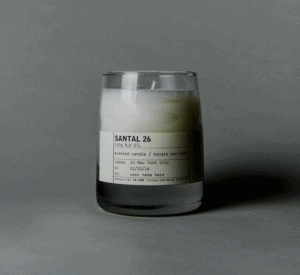 19.  A Classic Scented Candle
Santal 26 Classic Candle by Le Labo
A perfectly bougie candle is what every new home needs. Le Labo is known for their amazing scents, and Santal 26 is great for both men and women. Pair this with a nice lighter or the electric one listed above.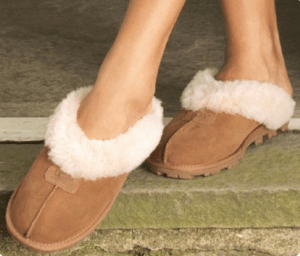 20.  A House Slipper
Women's Coquette Slipper by UGG
A comfortable house shoe never goes out of style. Stick to the classics, with UGG, known for their soft and durable footwear. His and Hers house shoes are sure to make any new homeowner happy!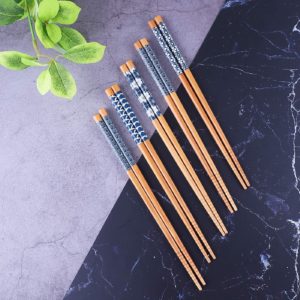 21.  Reusable Chopsticks
5 Pairs Bamboo Reusable Chopsticks by Antner
Add some beauty to at-homing dining with these beautiful reusable chopsticks. Perfect for the person who wants to make an impact on reducing waste or the person who enjoys making at-home sushi or other Japanese cuisine.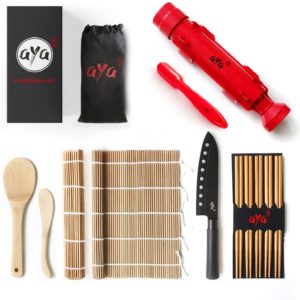 22.  At Home Sushi Kit
Sushi Making Kit by Aya
For the aspiring sushi chef, or to simply jazz up an at-home date night, this sushi kit fits the bill.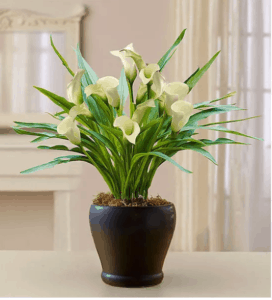 23.  A Potted Plant
White Calla Lilly by 1-800 Flowers
Call a local flower or plant shop, or use a website like the one linked here (which is international), to add some life and green to your friend's new home. Choose an easy-to-care-for plant* or any flower arrangement that will make the recipient smile.
*Some forgiving / easy plants are ZZ plants, money trees, snake plants, and pothos.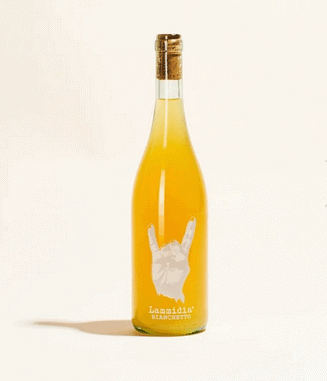 24.  A Natural Bottle of Wine
Bianchetto 2020 Lammidia by MYSA Natural Wine
All wine is not created equal. Natural, raw, or sometimes called organic wine, is produced without additives. The result? Less or no hangovers. Choose a bottle from an online shop like Mysa, or any local brick and mortar wine shop. It never hurts to ask a sales associate for help and to know a bit about your friend's taste preferences. A cool label never hurts either.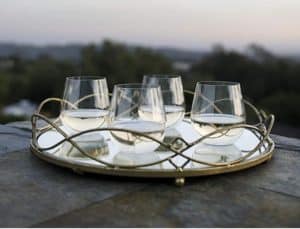 25.  Outdoor Stemless Wine Glasses
Unbreakable Wine Glasses, Set of 4 by Wine Outside
Pair a nice bottle of wine with these unbreakable wine glasses, designed for outdoor use. This will make any golf cart cruise, camping trip, or other outdoor excursion that much more fun. You could also pair these wine glasses with a blanket for picnics or sunsets at the beach. See the next idea for a good blanket option.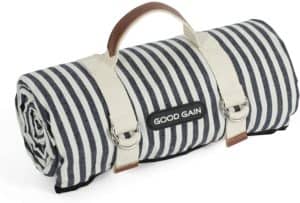 26.  A Picnic Blanket
Waterproof Picnic Blanket by G GOOD GAIN
A waterproof picnic blanket is a good addition to anybody's home. This one comes in a variety of styles and colours and is sure to add to the adventures of the recipient. You could pair this with the outdoor wine glasses listed above, or a picnic basket, like the one linked below.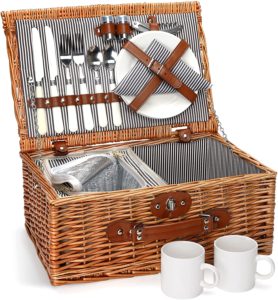 27.  A Wicker Picnic Basket
Insulated Picnic Basket for 2 by ZORMY
A basket ready-for-the-road is a great addition to any romantic picnic, concert, or camping outing. This insulated wicker version with cutlery and plates has you covered.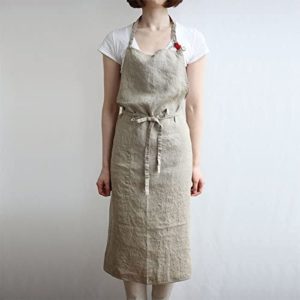 28.  A Linen Apron
Unisex Adjustable Linen Apron by Ease, Me
Help raise your chef's confidence with this lightweight, adjustable linen apron. It never hurts to have a spare apron for your sous chef, or for when your others are dirty from last week's food prep.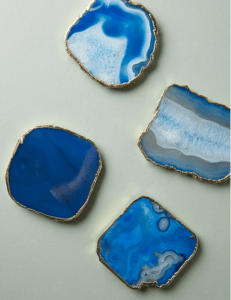 29.  Beautiful Coasters
Agate Coasters by Anthropologie
No more boring or ugly coasters when you gift these beautiful agate variety from Anthropologie. These come in a wide range of colours and stones, making it easy to choose the right set for this new homeowner.
.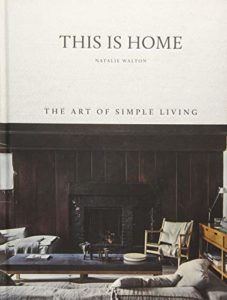 30.  A Coffee Book Table
This is Home: The Art of Simple Living by Natalie Walton & Chris Warnes
A coffee table book is an easy way to make a statement. Choose one that reflects the recipient's taste or favorite thing. Think home, cooking, animals, fashion, designers, famous photographers, authors, sports, events, history, etc. Browse online or go to a book shop in your community to find the perfect hardcover book. Make sure the book's cover is one you think they'd like to display somewhere in their home.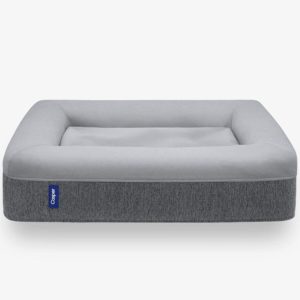 30.  A Luxurious Dog Bed
Machine Washable Dog Bed by Casper Sleep
For any dog-loving homeowner, a gift for their pet could be the perfect item. Choose a luxurious and washable dog bed in the appropriate size and pair it with some delicious dog treats. NY Times rated this one as one of their top Dog Bed picks in March of 2021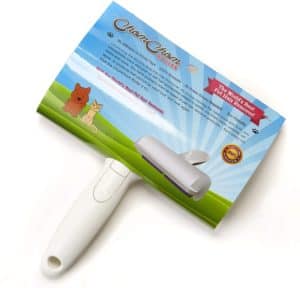 32.  Dog Hair Remover Tool
Dog Hair Remover by ChomChom Roller
Another great idea for a friend with a dog or cat at home is the ChomChom Roller. This is an item a pet-owner doesn't know they need until they have it. It picks up everything and helps keep a house feeling like a home – tidy and clean.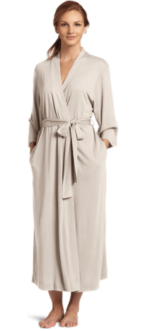 33.  A Beautiful Robe
Natori Shangri La Long Robe by Natori
A fresh robe is one of life's little luxuries. This style comes in many colours and recently earned NY Times top marks for Best Robes in their May 2021 Wirecutter review.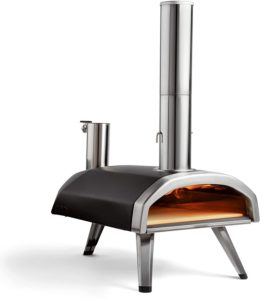 34.  Wood Fired Pizza Oven
Portable Wood Pellet Pizza Oven by Ooni
Until this new homeowner can build their own wood-fired oven in the backyard, this portable option will get the job done and step up anybody's entertainment game.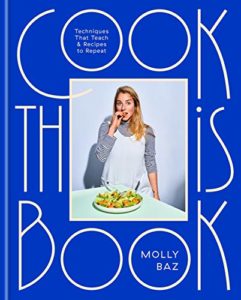 35.  A New Cookbook
Cook This Book: Techniques That Teach and Recipes to Repeat by Molly Baz
A new cookbook pairs perfectly with a new kitchen and home. This book teaches basic   techniques as part of the recipes, making it great for new chefs or even more seasoned chefs that may have missed a few lessons along the way.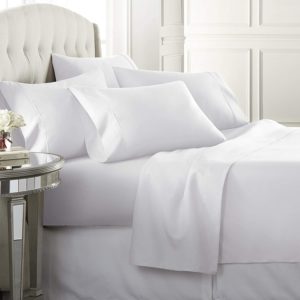 36.  Crisp New Bed Sheets
Bed Sheets by Danjor Linens
We've been sleeping in these sheets for years, and they never disappoint. With a new home comes more guests and more bedrooms to supply linens for. Pair these sheets with a beautiful new decorative pillow or candle for a good combo gift.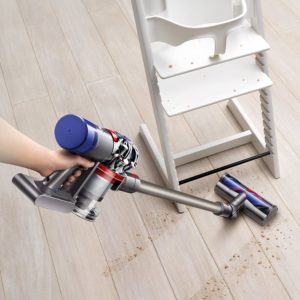 37.  The Best Cordless Vacuum
V8 Animal Cordless Stick vacuum Cleaner by Dyson
While a vacuum might not seem like the sexiest gift, Dyson does have a way. These popular vacuum cleaners are powerful, store away easily, and have a great design. Make sure they don't already have one, and then give this dream gift to whomever you please.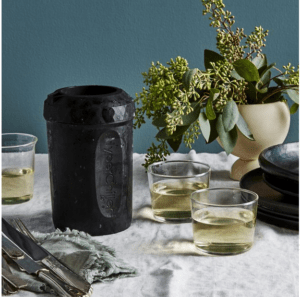 38.  Instant Drink Chiller
HyperChiller by HyperChiller
Do you ever wish your hot or lukewarm drink could be cold (and not diluted with ice!) instantly? Look no further. This HyperChiller gets your cold brew, wine, iced tea, or cocktail up to temperature in one minute.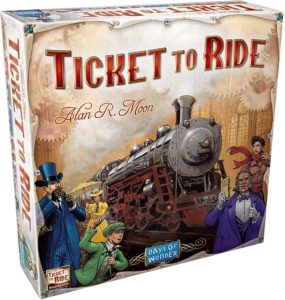 39.  The Perfect Board Game
Ticket to Ride Board Game by Days of Wonder
This game is fun for all ages and one they'll be sure to come back to time and time again.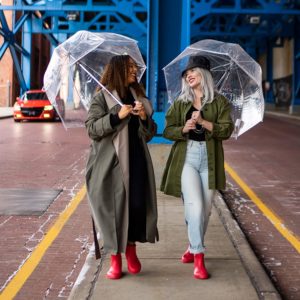 40.  A Chic Umbrealla
Clear Umbrella by totes
Never get stuck in a downpour again with this classic clear umbrella.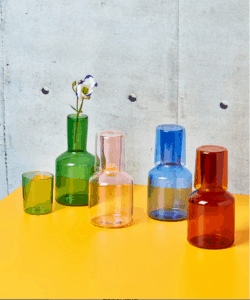 41.  A Beautiful Carafe
Bedside Carafe by Maison Blazac
Add some beauty to the master or guestroom bedside table with this stunning colored glass bedside carafe and goblet set. Inspired by traditional French sets, this is sure to add some love to any room.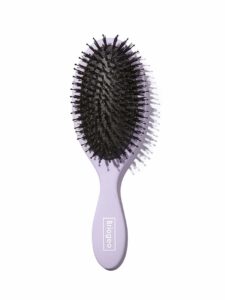 42.  A Simple Hair Brush
Vegan Boar Bristle Hair Brush by Briogeo Hair Care
For all hair types, this vegan boar bristle brush is a great addition to a guest bathroom or the homeowner's personal hair care collection.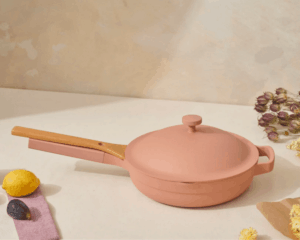 43.  The Perfect Pan
Always Pan by Our Place
"Designed to replace 8 traditional pieces of cookware" the company says. This pan has a cult-like following and comes in 9 different colours.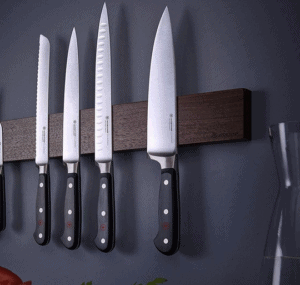 44.  A Classic Knife
Classic Ulility Knife by Wüsthof
Whether you gift a single knife or the whole block set, they'll have their Wüsthof forever.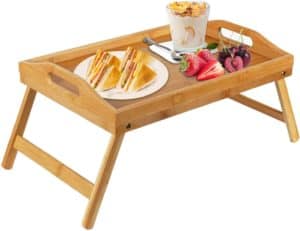 45.  A Tray for Breakfast in Bed
Bamboo Bed Tray Table with Foldable Legs by Pipishell
Add excitement to any morning with breakfast in bed. Perfect for kids, holidays, or guests that you want to pamper.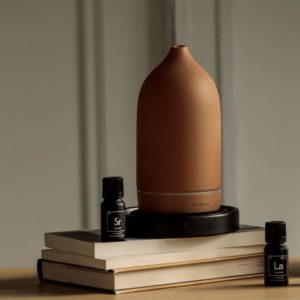 46.  A Diffuser
Ceramic Stone Diffuser by VITRUVI
This beautiful diffuser comes in a variety of natural colors and looks like a piece of art.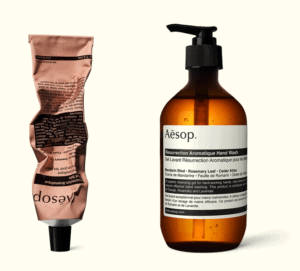 47.  A Spa Quality Bathroom Bundle
Bathroom Essential Bundle by Aesop
Help make any bathroom more luxurious with anything from this special brand, Aesop. Or find any soap and lotion combo in your price point to add a spa-like feel to your friend's home.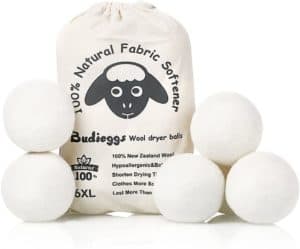 48.  Eco-Friendly Dryer Balls
Wool Dryer Balls by Budieggs
Never buy dryer sheets again. This eco-friendly solution shortens drying times and can be used over and over for 1000+ loads. Pair this with an essential oil spray, in lavender or eucalyptus, so they can spritz the wool balls and add scent to their clothing if they desire.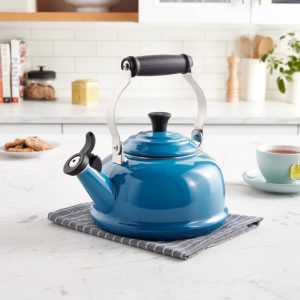 49.  A Whistling Tea Kettle
Enamel On Steel Whistling Tea Kettle by Le Creuset
This classic brand will last a lifetime. Choose from a variety of colors and help add vibrancy to any kitchen.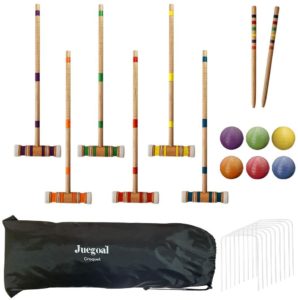 50.  A Croquet Set
Six Player Croquet Set by Juegoal
Add some fun to any backyard or park adventure with this all-in-one croquet set.
I hope you found this list of housewarming gift ideas helpful. You will be sure to impress the new homeowner in your life with any of these gift options. Happy Housewarming!
xo Alexandra
Please share with us in the comments below what gifts you have given at a housewarming party or what gifts have you recieved that you loved. We would love to hear from you. Thanks!